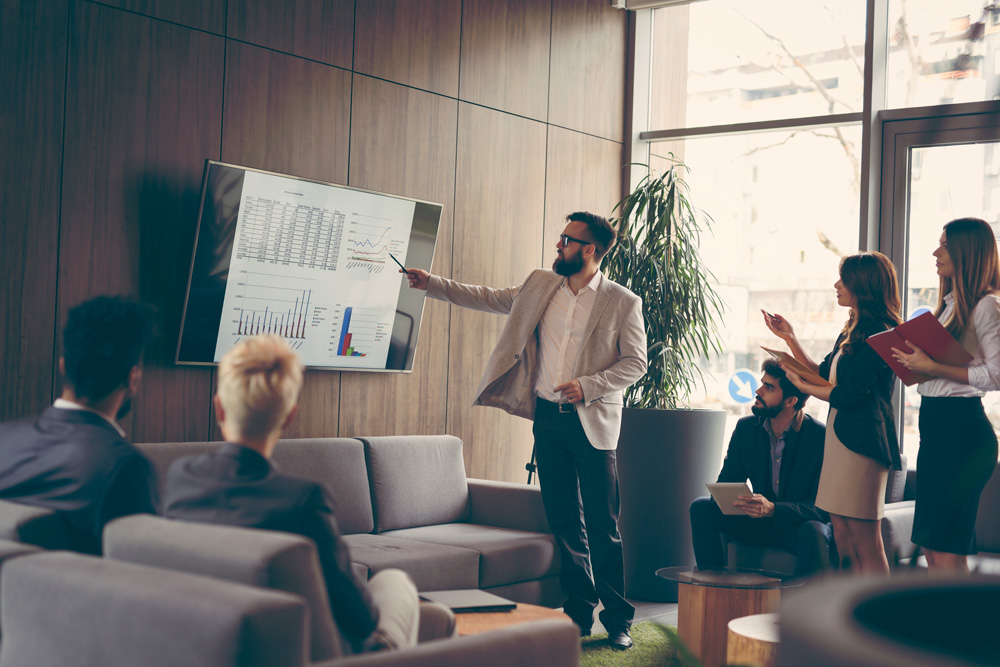 From the initial sales call to closing the deal and every interaction in between, your clients deserve nothing less than concierge quality service. At Armstrong Sales Coaching, we believe that selling should never be a high-pressure situation, instead, like a concierge at a hotel, your sales team should be the facilitator for your client's needs.
Benefits of The Concierge Selling Method
Your customer does not want to feel pressured into completing a sale. Whether you're new to sales or have years of experience, the key to your success is to become an all-star communicator. By implementing our concierge selling method into your sales process you will:
Increase Credibility and Trustworthiness: By talking less and listening more, you are able to build stronger relationships with your clients. Selling is not about pressuring your clients into the sale, but instead about helping them find the right services to meet their needs. With increased effective communication and listening skills, you are able to sell better and sell more because the customer trusts that their best interests are being taken into consideration.
Sell At Higher Price Points: By listening to your customers and understanding their needs, you are able to tailor your sales pitch to meet those goals, resulting in larger sales packages, additional "up sells," and increased purchase value.
Become a Stronger, More Confident Salesperson: When you feel good about what you're selling and how you're selling it, you become a stronger, more confident salesperson. Through our concierge selling method, we teach you how to develop a mental toughness, giving you the ability to better handle client questions, rejections, and to enjoy your job.
Boost Your Close Rates: When you are able to better understand and meet the needs of your clients, you not only make the sale, you make more sales with higher price points, increasing your close rates and revenues.
And Grow Your Business: Better salespeople bring in and retain better clients. By improving your sales techniques with our concierge selling methods, you are able to expand and grow your business.
Through our concierge selling method, we provide you with a scientific system that delivers repeatable results. A rockstar salesperson goes beyond just making the sale, they cultivate long-lasting customer relationships by talking less and listening more, asking better questions, and facilitating their needs.
With the concierge selling method, eliminate pressure, build stronger customer relationships, and increase your sales ratios; call or contact us today.